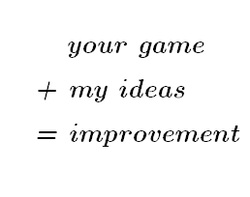 ---
So You Want to Replace Some of the Pictures/Ideas/Design of the Template?

The template file is there to make your life easier. It allows you to make your game by moving items around and by adding your information from the book.

If you want to make some changes, please do. Mr. McMillen is going to be seeing a LOT of board games that all look pretty similar. Something new would probably make him pretty happy.