Demeter and Persephone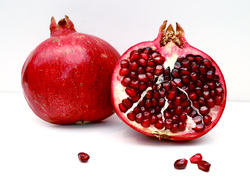 Pomegranate
About this story ~
"Demeter and Persephone" explains Earth's seasons. Pluto, king of the underworld, kidnaps Persephone and carries her away. Demeter, goddess of the harvest, becomes angry and makes the Earth infertile. Zeus asks for Persephone's release. Persephone must return to Pluto for four months of every year. These months are known as winter. When Persephone is home, the soil is fertile and productive.


---
---
1st you need to ...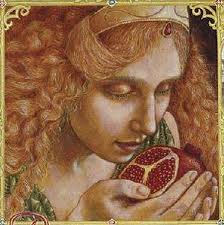 Read the story.

Grab a blue Literature book and open to page 924.

Click on the audio link below.

Follow along as the story is read...if the link works. If it doesn't, sorry...we tried. You'll have to read it on your own.

Pay special attention to the vocabulary words. It will help you on the assignment.

---
---