Flush, Chapter 11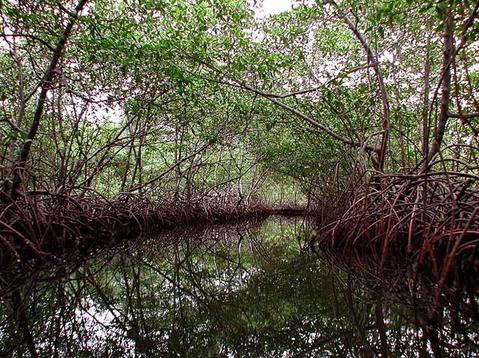 At the beginning of the chapter, Noah says his dad is flashing the light in the mangroves to see if Abbey is hiding there. This is what mangroves look like!
---
Before you start
At the beginning of the book, we looked at pictures and videos to help us get a sense of the setting.

It's been a while since then. To remind yourself just what kind of world Noah lives in, click the link below and look at some panoramas of the Florida Keys.





And then...