By calling Lice's smile "wormy," Noah is trying to tell us that it looks fake, or forced.

Calling someone "wormy" is another way to say you don't trust them, or that they seem like they might lie.



Oh no! Not more puzzle pieces!

Yes, that's right.

Remember, our goal for this entire quarter is to "use small pieces of the puzzle to help see the big picture."

BOTH of these review questions were examples of that. Even if you don't know what a wormy smile is, or if you don't know what Jasper was calling Noah, you can use what you DO know to try and create the big picture.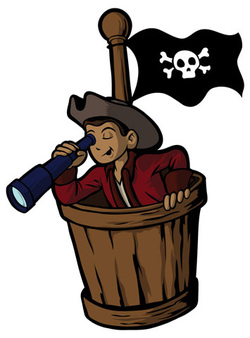 Looking ahead

Sometime in February/March, we will be taking the Acuity test again.

The BEST way to do well on that test is to be able to use those puzzle pieces you find to help you answer the questions you are given


And now you know why we've been doing this!
---
By the way...

The chapter quizes aren't the only way we've been practicing that strategy. The videos we watch also feature "puzzle piece" type questions.

Click below to watch one...and THEN you can finally start the chapter.