Vocabulary sheets? Yeah...I guess I remember those....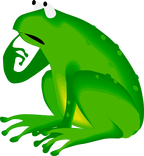 At the beginning of the year, Mr. McMillen prepared seven vocabulary lists to use. We made it through three of those lists before starting the novel.

When the novel started, however, the effort in keeping the website up-to-date for those students who were working quickly became too exhausting. Right now, he is working on the website or grading quizes during class, after school, and on weekends.

So you get a break from vocabulary lists, because he's exhausted!