Flush, Chapter Nine
In this chapter, Noah's dad explains how Thunder Beach got its name.

---
Before You Read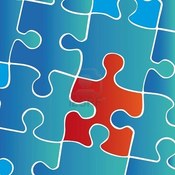 Remember that our goal for this novel is "using small puzzle pieces to put together the big picture."

On the next page is a video about blue whales. Watch it and answer the questions underneath. Then, go on to the chapter nine quiz.