Getting started today....


...is tricky. So follow these directions CAREFULLY.
---
STEP ONE

Go to "My Computer" and open the CD drive. The CD is probably called "Language Arts."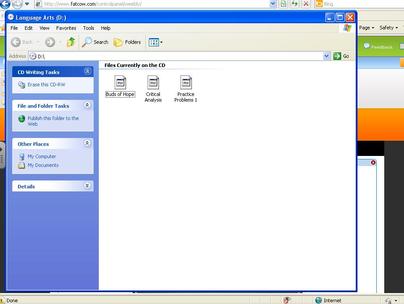 See the three files there? Find the one called "Critical Analysis." DON'T TRY TO OPEN IT YET, THOUGH!



---
STEP TWO

In order to open the files, you're going to have to DRAG them onto your web browser. To do this, you need to click and HOLD the mouse on the file you want, and then drag until it is hovering over the browser window. It should look like this: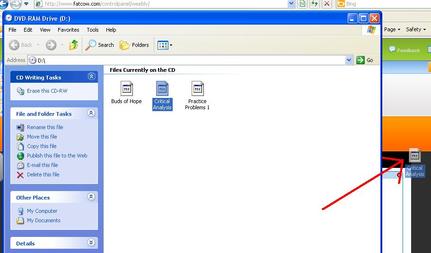 When it is hovering over the window, you can let go of the mouse button. The following message should appear: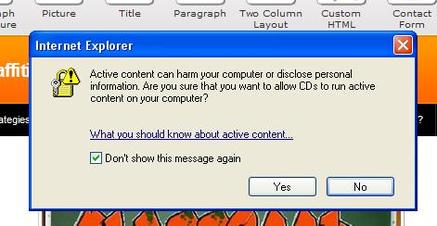 Click yes. The file will open. If you have any trouble, raise your hand and wait patiently. There might be a lot of people needing help at the start of class today.

When you get to the quiz, later on, you will notice that there is no "submit" button at the bottom of the screen. After you click an answer for a question, you will hit "Enter" to go on to the next question.