Option #1: Loggerhead Powerpoint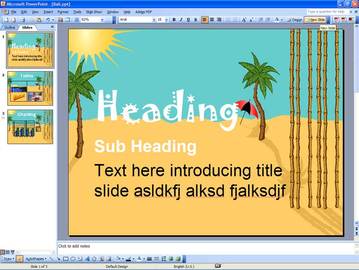 Goal: to create a presentation on loggerhead turtles using information found online







---
Step One: Learn About Loggerheads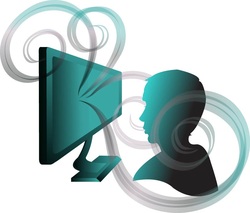 In your Powerpoint, you will need to include information about how loggerhead babies survive, what the turtles eat, where they can be found, how long they live, what dangers they face, and a physical description (How big are they? How much do they weigh? Stuff like that).


Use the links below to find this information. You can write your facts on notebook paper, if you have it, or you can open a blank Word document and write there.

Make sure your headphones are plugged in before watching the video!!












---
Step Two: Create Your Powerpoint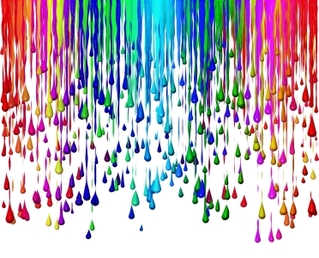 If you don't know much about Powerpoint, you can watch a video about it here. It's a little technical, so don't expect to understand every word, but it has some good information on it.

--Don't forget to save to the H: drive OFTEN as you work--


---
In your Powerpoint, you will need to include pages about each of the topics we researched. So you will want to have at least one slide for each of the following: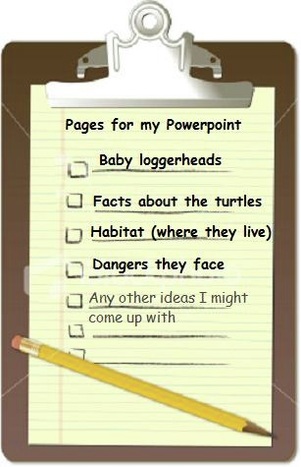 Click the button above to add pictures to your Powerpoint






Step Three: Turn it in