Supporting Thoughts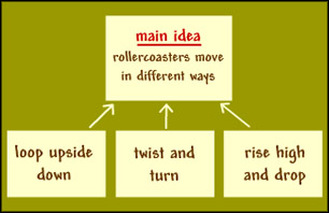 Figuring the main idea of a paragraph is all about filling in the chart above. In a single paragraph, every sentences should support that paragraph's main idea. In a 5 paragraph essay, each paragraph in some way helps show the overall big picture.

Look at the same graphic organizer, but with a more complicated idea: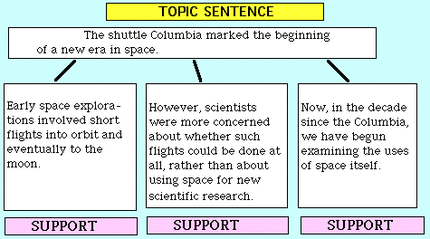 ---
You can see that each of the supporting sentences is in some way linked to the main idea.

Now, let's go back to that main idea from the question.

Go ahead and click on it below to see some of the facts and details that could be used to support it.
---