Loggerhead Turtle Maps



#1 Adelita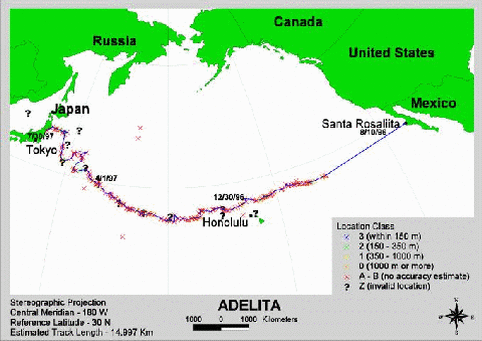 Adelita was a turtle that scientists tracked for more than a year. Unlike the turtle in the videos, Adelita lived in the Pacific Ocean. She traveled over 7,000 miles before getting caught in a fishing net and dying.
---
---

#2 Gilda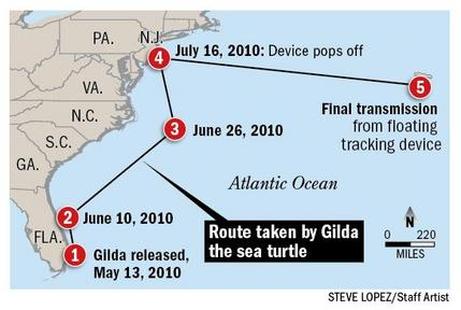 Gilda was a loggerhead turtle who was found injured off the coast of Florida. After her right front flipper was amputated, she was tagged and released so scientists could track her movements.

Even though the device tracking her movement only stayed on for two months, Gilda went all the way from Florida to New Jersey...most likely, from there she would have headed out into the Atlantic Ocean.
---
---

#3 Dink and James
| | |
| --- | --- |
| Dink and James, both injured, were rescued in Cornwall, England. After they healed, they were tracked for several years. Based on their movements, scientists created a map of the routes that turtles in the Atlantic Ocean follow. They come to Africa, Europe, and England before heading back to the Gulf of Florida to their nesting grounds. | |