Correct!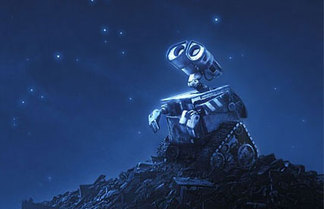 Now, it's time to create some more on your own.


In a PowerPoint document, you're going to create a simple presentation. Each slide of this presentation is going to be a description of something that happens in the last segment of the movie Wall-E (starting about when Wall-E and EVE dance in space).

Each slide should be a fairly simple design.
---
Open the file below to see an example of how each page of your PowerPoint might look. Notice that the example is for the first part of the movie, so you won't be able to use it as one of yours.
If you need help coming up with examples of personification, you can
look at these
for inspiration.