Roll of Thunder Project #1:

2nd Grade Rewrites
---
First of all, let's talk about what this project is NOT.


It is not...

...a children's picture book. 2nd grade level books have pictures, but they are not as simple or as silly as children's books.


...an alternate ending. We're not going to CHANGE the events in the story. We're going to put them in our own words.



---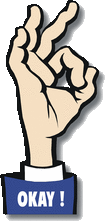 So what does a 2nd grade reader look like? Click the hand to find out.