Rack Equipment Interface Template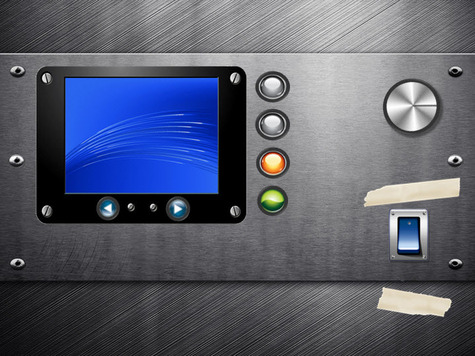 Lots of interactive possibilities here..and a lot of ways to acquire it. Note that there are quite a few downloads below, depending on your goals and needs. For those of you seeking image files, they can be found at the very bottom of the page.




A version of the template that could be used to introduce a topic, give directions, or let students explore a topic. In this PowerPoint, the buttons to the right of the screen are progress lights for each section. The on-off toggle allows them to flip between two different subjects, and the dial can be used to specify difficulty level, or other things. The screen can be used to present text, graphics, or video.

Some minor adjustments were made to the image in this version, so I highly stress that you not download it unless you want to use it exactly as it is set up.


Image files: