Okay, so that wasn't perfect.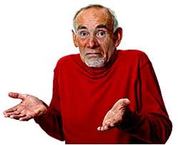 Fortunately, you get a second chance.

This second quiz is SHORTER. If you do better on it than the last one, then you're in luck: the HIGHER of the two quiz scores will go in the gradebook. The other one disappears.

Go back to the CD drive and find the folder titled Author's Purpose Retake. Take that quiz and see how you do.