The Secrets Behind the Murder Mystery...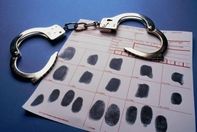 Crime #1: The murder

Who did it: Mrs. Dold

How you should have figured it out: Mrs. Dold admits to wishing she had a bigger apartment. She's also angry at Mr. O'Mara for "ruining" his apartment, meaning the only hope she has is for Stephen's to become available. She and Stephen were friends...he even helped her bring her groceries in a lot of the time...so if she offered him a glass of orange juice (just like the ones right behind her in her apartment) he would have probably drank it.

Also, she claims that she went to Walmart at 7:00 and was in bed by 9:00...but from what the nurse said the pharmacy called him asking about the prescription much, much later, so she must have been lying about going to bed.


Crime #2: Stealing from the hospital

Who did it: The nurse and the coworker

How you should have figured it out: The park where you find the syringe and the IPad box is right in between the hospital and Chemlab Chemicals. The coworker is using an IPad to sell off some "extra things" that are lying around. The nurse mentions that the coworker and he are friends, and the mortician points out that you have to have "ID" to get far enough into the hospital to have access to the equipment.

The nurse also mentions hating paperwork, which is why he needs a partner...he can steal the equipment, and the coworker takes care of selling it off.

Also, the letter found at Stephen's desk suggests that he had figured out what was happening, and had planned on telling his boss about it.